For rigid box, we have lid and base style, lid off style, foldable package style, drawer box style, special shape box style, etc.
Lid and base box style is one of the common used styles. And there are also 4 tyles of lid and base box.
The lid and the base has different height or same height. And it doesn't have insert. Empty inside.
This box is mostly used for cheap apparel , shoes, scarfs etc package.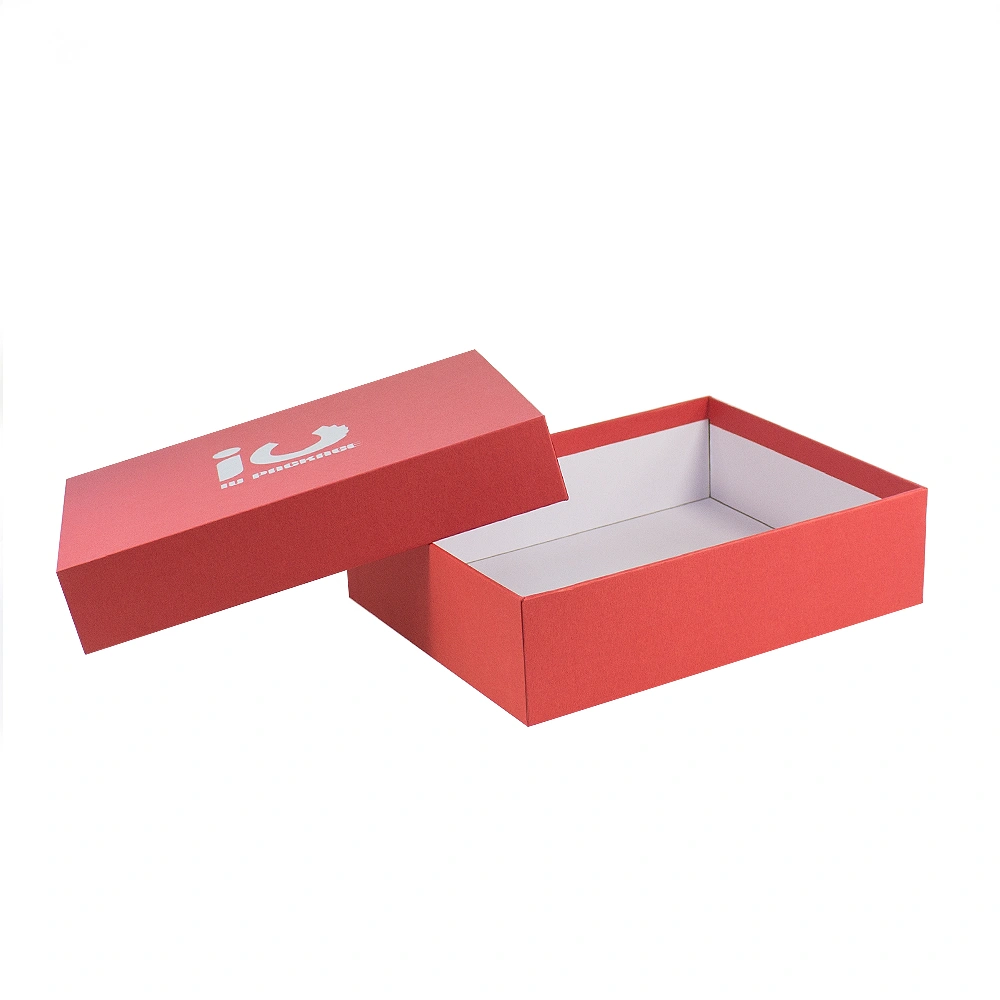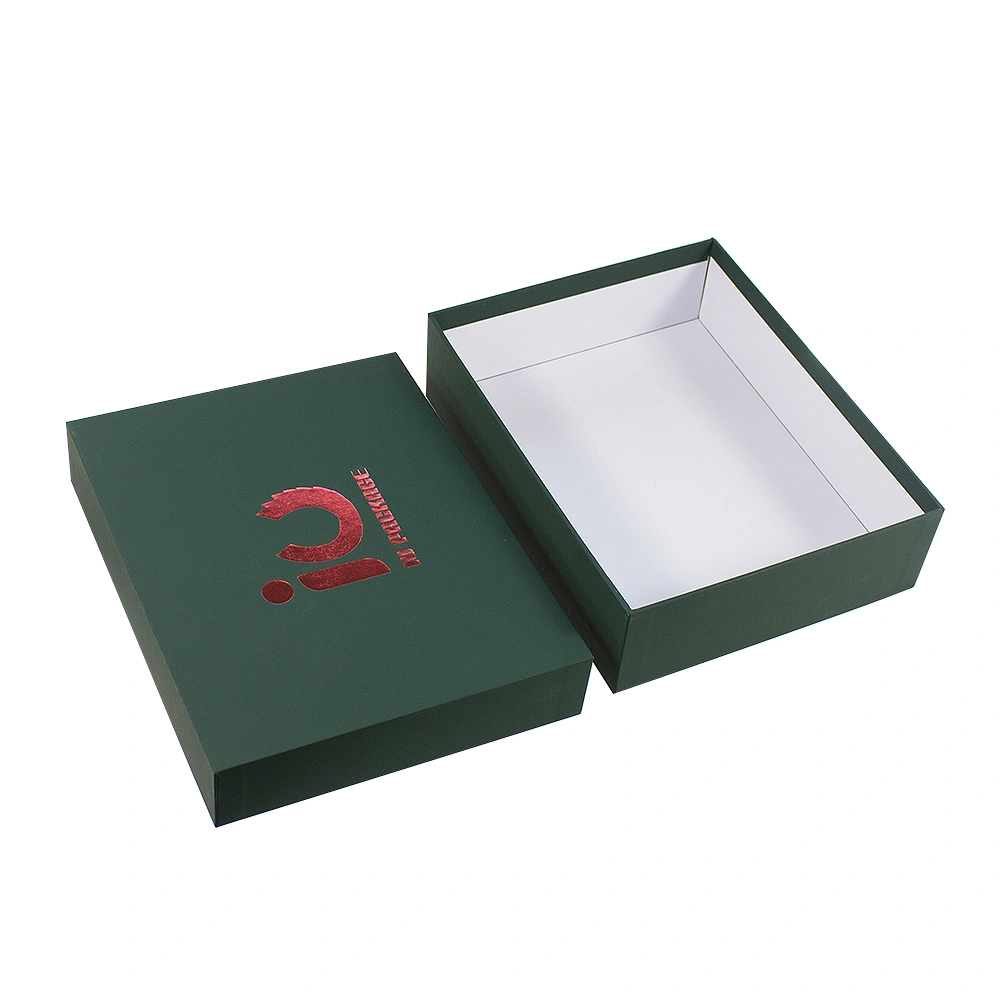 It's cheap, easy to make. It is cheap, but also have many ways to make the box luxury.
Firstly, we can use the particular special paper.
Secondly, we can make the brand foil stamping or spot UV.
Thirdly, we can make the lid and the base surrounded by printed coated paper.
Do not show the original cardboard colors.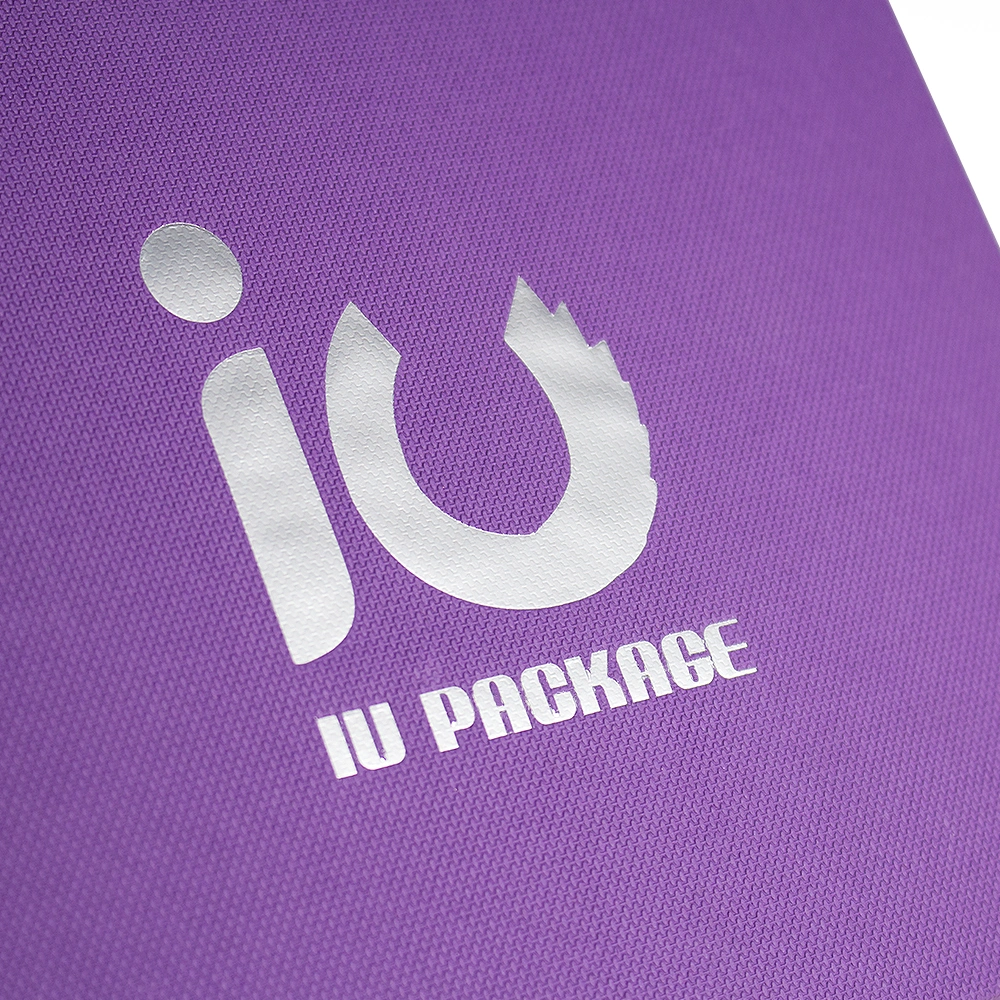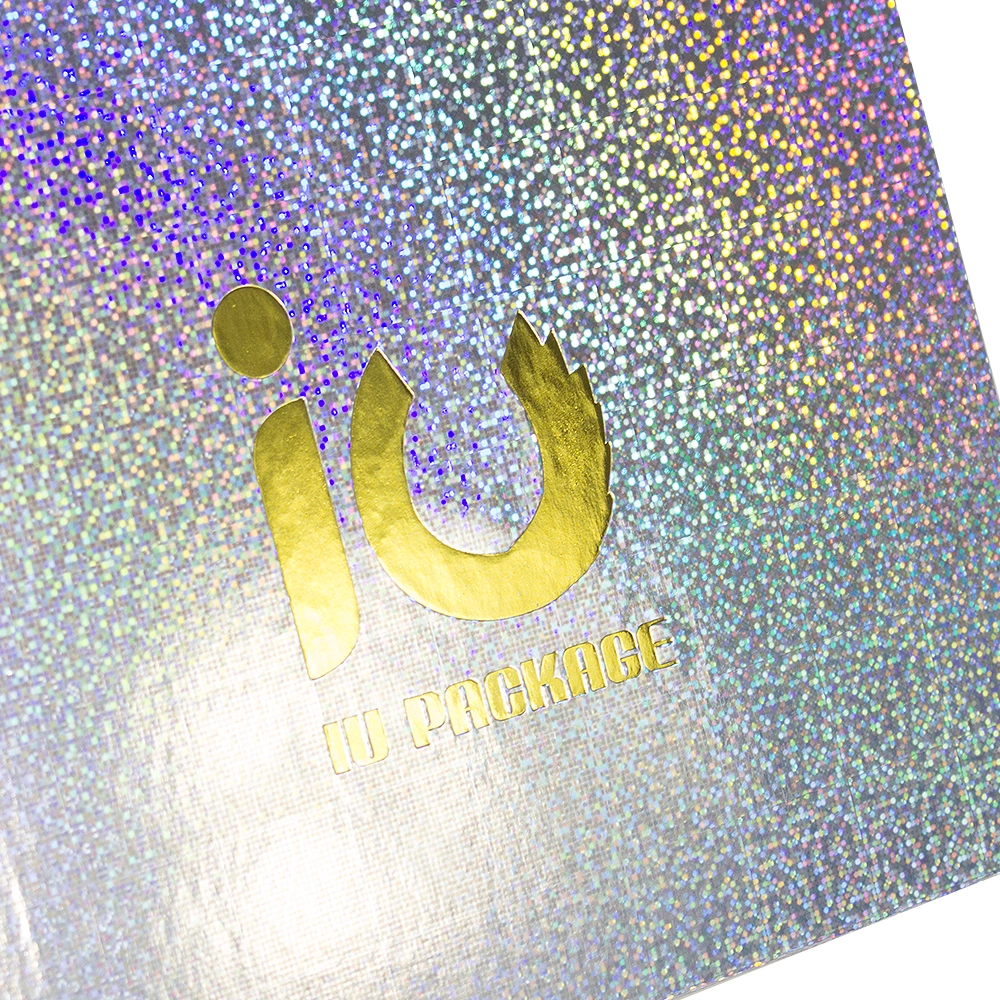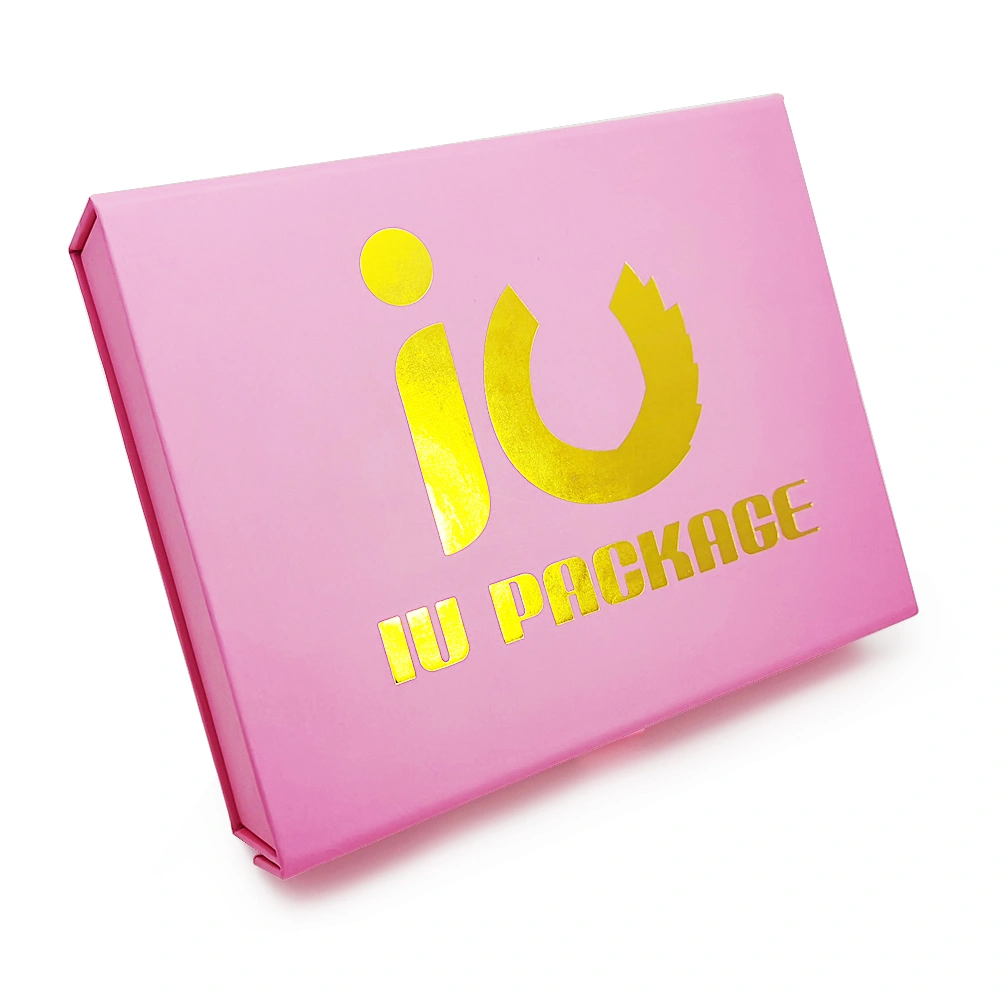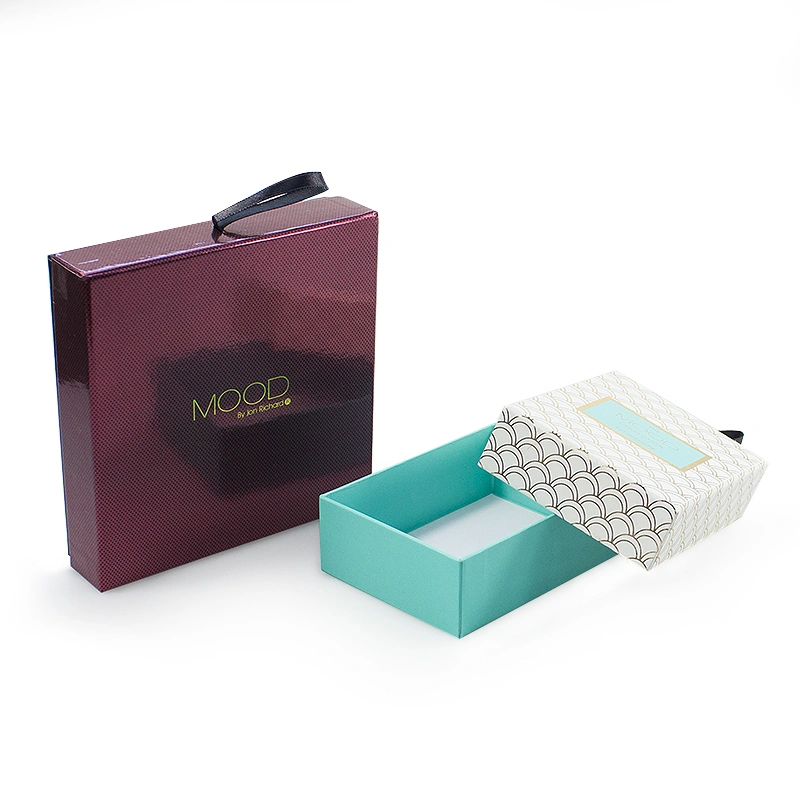 If you have interest in luxury but cheap lid and base box, contact us at admin@iupackage.com. Our website is www.iupackage.com. Tel is 8613826957380.