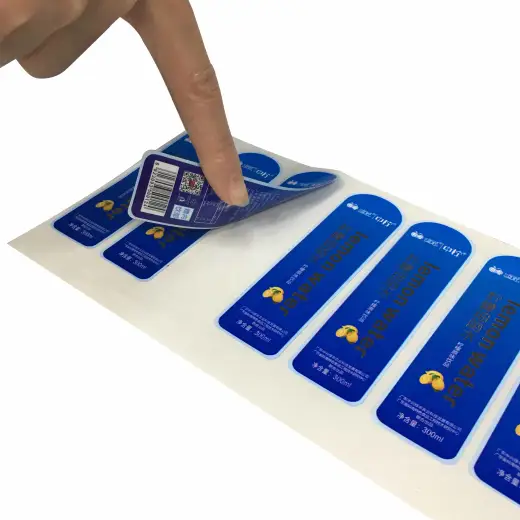 Double side printing label for water bottle package
IU Label 9046
Minimum order quantity:
1
Specifications of double side label,  printing label and water bottle package label
1. Material
synthetic paper and white PE
cmyk printing label requires 2 layers of material. 
2. Size
9x3cm  Any size, any shape is workable.
customized double side label, double side printing label is suitable for water bottle package.
3. Surface finished
Glossy lamination and gold stamping
Featured are rolls of printing label with a glossy finish. They are easy to stick and peel off. These high-quality double-sided labels are ideal for product label applications, water bottle package label.