child resistant child proof paper package box
IU - child resistant paper box
Minimum order quantity:
1
IUPACKAGE cooperated with many brand companies of the child resistant paper box,child proof paper box,paper package box . 
child resistant paper box and child proof paper box is becoming more and more important during the sales. 
To protect the products, normally we'll put EVA. 
Our designers are farmiliar of child resistant paper box template and know the design well since they made many child proof paper box designs. 
Customized child proof paper box and paper package box specification: 
Material: from 18pt card paper to 3mm thick grey cardboard
liquid paper box is 350G paper mostly, it's about 0.45mm. 
paper package box or child resistant paper box is 2 to 3mm thick board.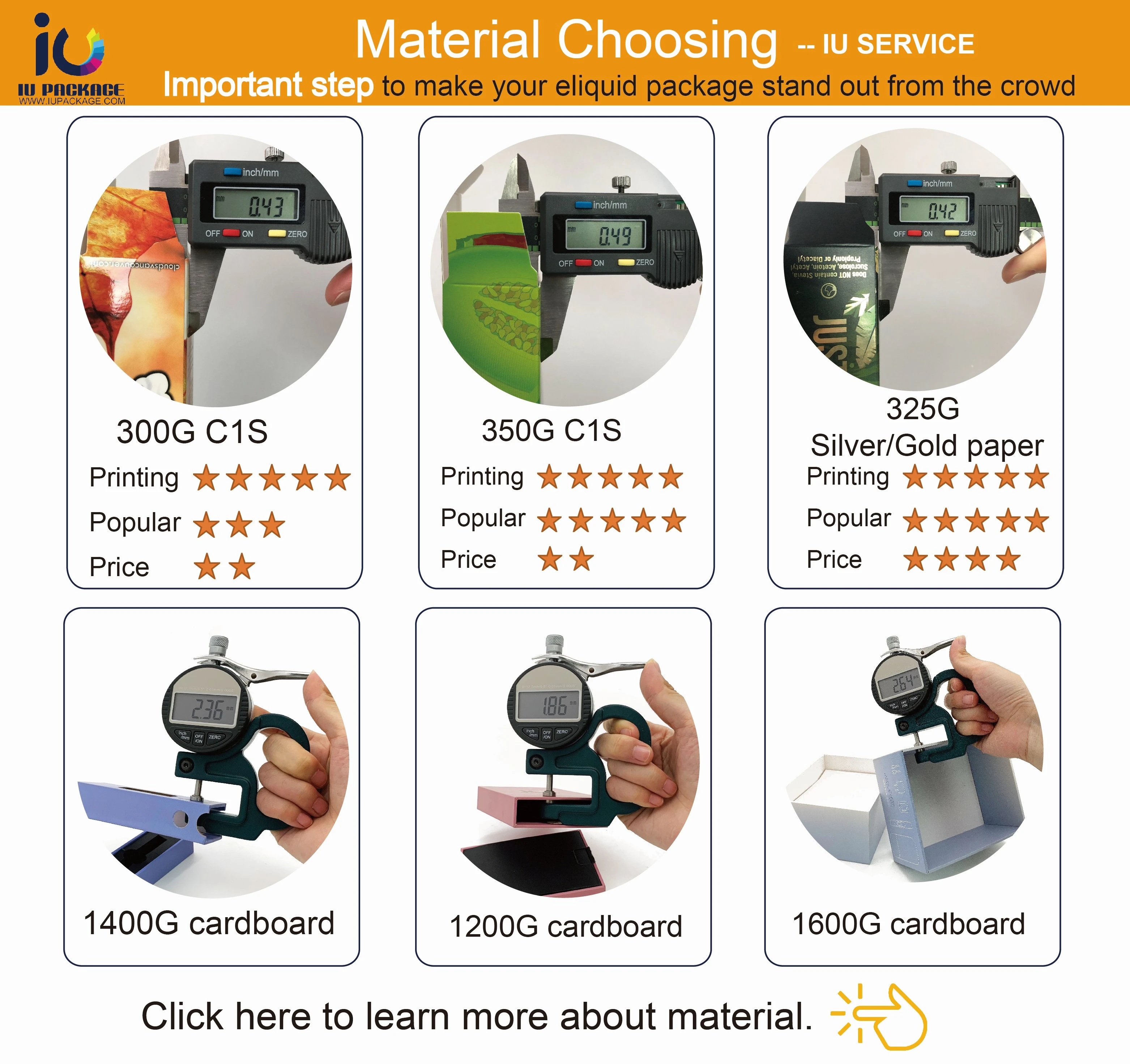 Size: from 10ml liquid bottle to 250g device
For child proof paper box and paper package box, client need to send us detailed measurements of the device.
Surface: matt lamination, soft touching lamination, spot UV, foil gold stamping, embossing, debossing, thick UV, drip varnishing, etc.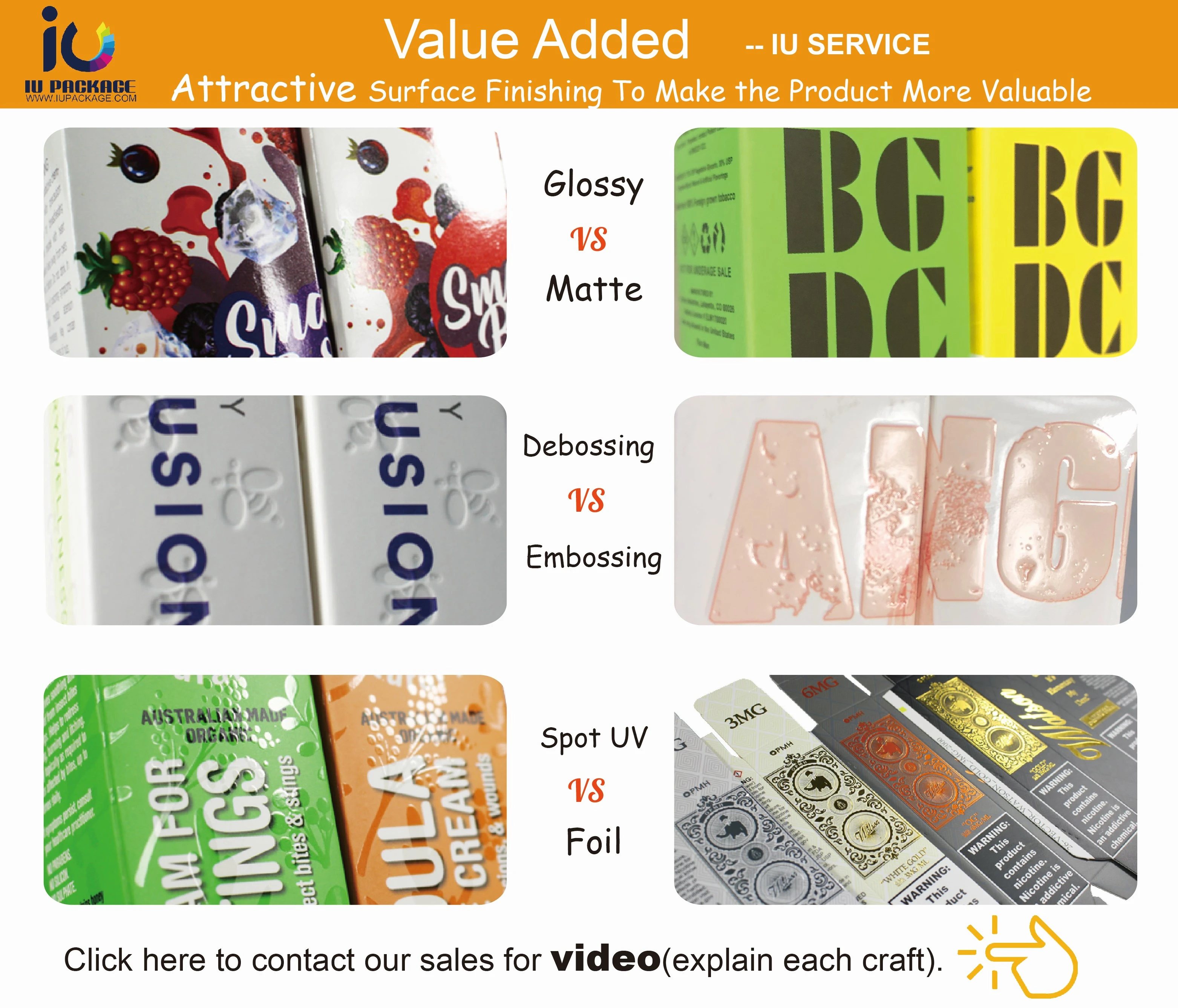 Box styles: two tuck end paper box, rigid paper box, paper tube, child resistant paper box,etc. 
Our child resistant paper box designs can pass the CR certification, ISO/IEC 17025 or ISO/IEC 17020, CFR 1700. 
Cooperated agents help us with the whole child resistant paper box test. 
Simple liquid paper box or complicated paper package box, child resistant paper box or luxury mod kit paper box, you can find from us.