Paper candle package box is becoming more and more popular recently.
We've got cheap one and the expensive one. So how to choose the correct package box?
Mostly, it depends on the value of the candle and the brand tone.
This one is very luxury package for one candle. It's gold stamping, soft touching film. 
And not even mention the shape, it's very very very nicely done. 
It can also used for candle display for supermarket selling.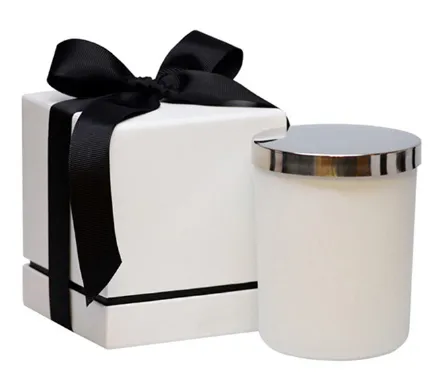 This second box is the basic base and lid box style. It's simple, but high quality.
The height of the lid and the base can be opposite. Normally, black color with gold stamping is choosen oftenly.
The insert of this box is also EVA. The EVA can protect the candle from shaking and it's high level package.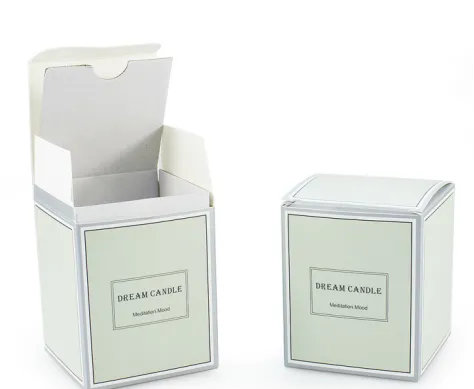 This third paper package box is cheap, high quality , suitable for shipping also. 
It's made of coated paper , along with one corrugated paper insert. Mostly to make the box more strong. 
It also can be customized colors, surface, etc. 
Well, which box style you prefer for the candle package? 
If you have any doubts of your package box, please feel free to contact with us, thank you. 
admin@iupackage.com is our contact.