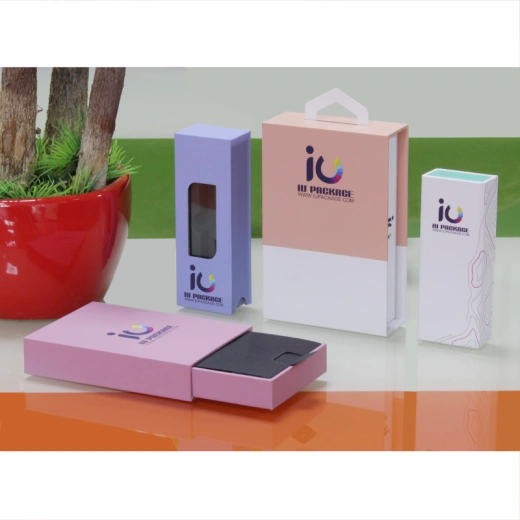 CR certified child resistant paper box for perfume cosmetic candle vape cartridge package
IU Paper Box 8009
Minimum order quantity:
1
Specifications of CBD Vape Cartridge Child Resistant Box:
1. Material
157gsm paper + 1200gsm gregboard + EVA insert + white botton +plastic handle
Other suggestion: 157gsm silver foil paper+1000/1400gsm gregboard.
The mostly used for CBD package gift box is 157gsm white artpaper coated 1200gsm gregboard.
2. Size
We accept customized order, for vape pacakge, we have the special catalog.
If need, please contact with our sales.
3. Surface
Soft touch film + CMYK printing + child safe button